Meet AMTS 2018, CSG Hua Xiao invites you to witness the stunning debut of the new generation AGV
---
Key words: Debut,AGV,CSG,Manufacture,Factory,Car,Navigation,Intelligent,Charge
After the concepts of "Industry 4.0" and "Made in China 2025" were put forward, major enterprises responded to the call and opened the road of enterprise transformation and upgrading. Among them, the performance of the manufacturing industry was the most eye-catching. Focusing on "intelligent manufacturing", they began to use AGV robots to replace traditional labor, which set off a wave of "machine substitutions". We can see the AGV in all major factories, from large unmanned factories to small and scattered manufacturing workshops. It can be said that as long as there is a place to move, AGV can be used.
CSG Huaxiao, data is the best proof of strength
As the first batch of enterprises entering the AGV industry, Huaxiao Precision Industry (Suzhou) Co., Ltd. (hereinafter referred to as "CSG Huaxiao") was founded in 2003 and began to develop AGVs in 2006. CSG Huaxiao has been in the AGV field so far He has been cultivating for nearly 12 years, holding many AGV core technologies and patents. At present, CSG Huaxiao's main business covers three blocks, respectively dedicated to the unmanned logistics in the manufacturing field, flexible production and assembly, and intelligent vehicle inspection. In addition to various types of AGV products, more importantly, "customer demand-oriented" CSG Huaxiao can also provide customers with overall solutions in the above fields to solve customers' worries.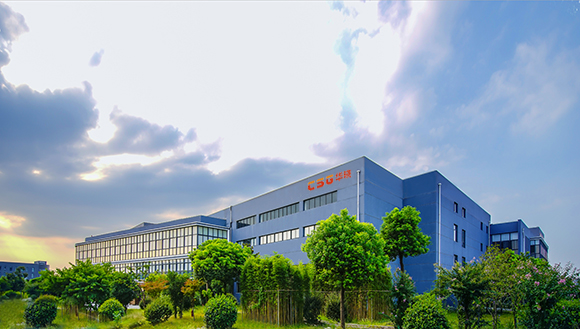 After more than ten years of hard work and accumulation, CSG Huaxiao has a large number of loyal customers in the automotive field. 90% of domestic car manufacturers are CSG Huaxiao customers. The reputation among customers has made CSG Huaxiao's 2017 production line AGV shipments reach a new high. According to research data from the GGII research institute, the CSG Huaxiao production line's AGV shipments ranked first in China in 2017, far surpassing similar manufacturers.
For each customer, CSG Huaxiao takes care of it. For each project, CSG Huaxiao strives to be perfect. Customer satisfaction is CSG Huaxiao's biggest development direction and forward driving force.
AMTS 2018, the new AGV debut
As the world's leading automotive material and design, process and equipment, quality and assembly, engineering and service technology industry event, the 14th Shanghai International Automobile Manufacturing Technology and Equipment and Materials Exhibition (AMTS 2018) will be held on July 4-7 Grand opening in Shanghai New International Expo Center. As a subsidiary of HKUST Intelligence, CSG Huaxiao was invited to participate in this event. At that time, CSG Huaxiao will exhibit an AGV with new functions on the spot.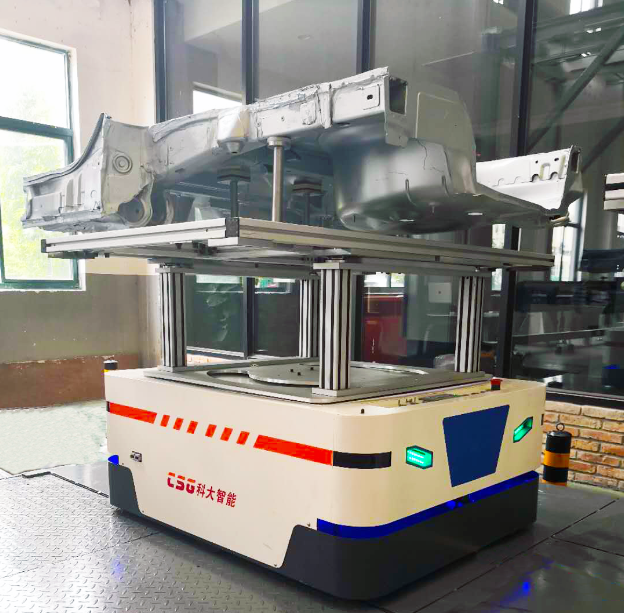 It is reported that the AGV can provide different types of navigation methods, such as magnetic navigation, QR code + inertial navigation, laser navigation, etc., according to customer needs and according to the actual situation of the customer site. Through the front and rear obstacle sensors to achieve all-round protection of the safety of all personnel in the venue. In addition, in order to improve the overall efficiency of the factory, the AGV has also been improved in walking speed. The maximum walking speed of this AGV can reach 60m/min.
Compared with traditional contact charging, this AGV uses a contactless charging method. When the AGV is low, it can quickly respond to the charging area, greatly improving the flexibility of the AGV and making it more widely used. In terms of battery life, after a single charge is completed, the AGV can reach a maximum battery life of 8 hours according to the working conditions and the walking speed.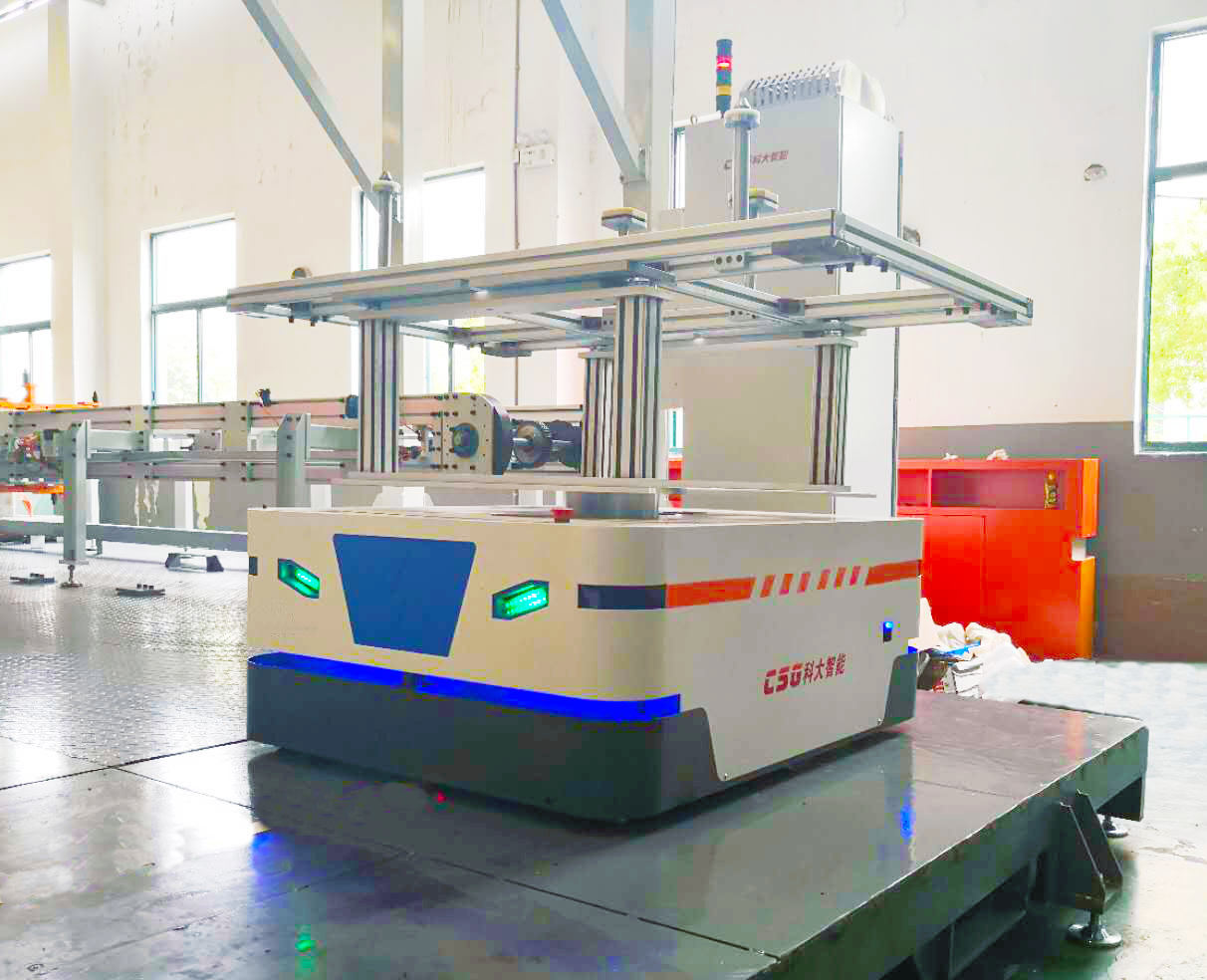 In terms of dispatching system, the multi-AGV dispatching system mounted on this AGV can grasp AGV information in real time and implement intelligent traffic control. The advantage of this system is that it can perfectly adapt to the future development trend of intelligent manufacturing and manufacturing logistics. It is worth mentioning that, considering that some plants need AGV to change the path plan at any time, the system can monitor the AGV status in real time, and can also change the working mode of AGV in the plant in real time, effectively realizing the dynamic adjustment of modular production and production process.

Specific information about this AGV will be announced at AMTS 2018. From July 4th to 7th, CSG Huaxiao sincerely invites you to come to booth C18 in Hall E3 of Shanghai New International Expo Center to join us to witness AGV's outstanding performance and application in smart factories. Not only that, there are surprise activities and generous gifts on site, waiting for you~