CSG Huaxiao Outdoor AGV is happy to mention "2018 Industrial Robot (AGV) Industry Innovation Product Award"
---
Key words: AGV,Outdoor,Product,CSG,Client,Industry,Field,Innovation,Car,Forum
On September 28, the 2018 Starting Point Robot Industry CEO Summit Forum and Industry Innovation Product Award Ceremony with the theme of "Innovation Leads, Drives the Future" was held at the Guangzhou Import and Export Commodities Fair Complex. More than 10 high-level guests on-site presentations and brainstorming , 3 00+ industry chain leader and 200 + corporate CEO participants , segments of the industry innovation awards ceremony, constitute the three highlights of the summit.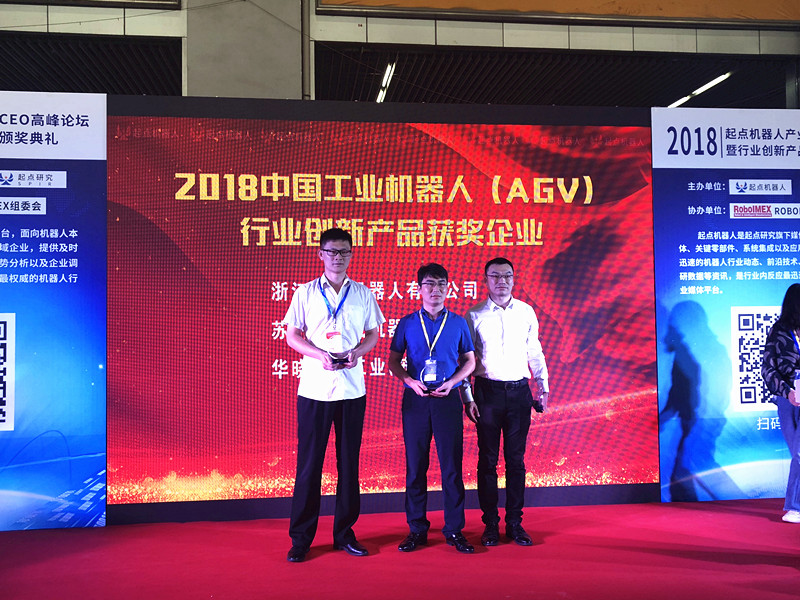 At the awards ceremony for innovative products in industry segments, the outdoor AGV products of Huaxiao Precision Industry (Suzhou) Co., Ltd. (hereinafter referred to as "CSG Huaxiao") won the "2018 Industrial Robot (AGV) Industry Innovation Product Award", CSG Huaxiao Executive Deputy General Manager Li Dawei took the stage to receive the award on behalf of the company.
Outdoor AGV
Compared with traditional AGVs, outdoor AGVs can replace manual tractors and drive normally on outdoor roads in severe weather such as high temperatures and rain. The outdoor AGV has the characteristics of stable operation, waterproof and dustproof, and can meet the material flow and production cycle in a bad production environment, and can be fully automated.
In terms of process technology, the outdoor AGV uses inertial navigation technology, relying on the gyroscope to stabilize the direction of advance, and supplemented with magnetic nails to correct the direction to achieve accurate positioning. In addition, the AGV management and control system mounted on the outdoor AGV can monitor the running status and walking trajectory of the outdoor AGV in real time to ensure the stable operation of the outdoor AGV.
About CSG Huaxiao
CSG Huaxiao is a total solution provider of intelligent logistics. It is committed to the unmanned logistics in the manufacturing field, the flexibility of production and assembly, and the intelligentization of automotive electronics inspection. It can provide customers with overall solutions and core products in the above fields. 90% of CSG's customer base is concentrated in the automotive and auto parts industry, and most of the mainstream domestic auto companies are our customers.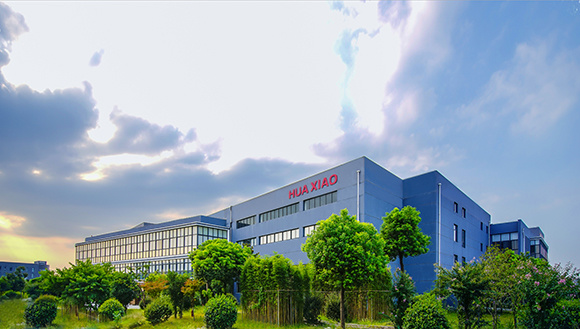 Founded in 2003, CSG Huaxiao has been cultivating in the field of intelligent logistics for 15 years. With years of rich project experience, excellent talent team, and professional R&D capabilities, CSG Huaxiao thinks about what customers think and strives to provide customers with intimate Service, high-quality products, perfect solutions.