CSG Huaxiao's 10,000th AGV goes offline
---
Key words: CSG,Offline,10000sets,Logistics,Ceremony,Car,AGV
On March 26th, Huaxiao Precision Industry (Suzhou) Co., Ltd. (hereinafter referred to as CSG Huaxiao) held the 10,000th AGV off-line ceremony with the theme of "new starting point, new journey". Liu Xiaojing, Chairman of CSG Huaxiao, Pan Jinping, Vice President of HKUST Intelligence and General Manager of CSG Huaxiao, and Li Dawei, Executive Deputy General Manager of CSG Huaxiao, and other senior employees of the company attended the off-line ceremony and witnessed this historic important moment.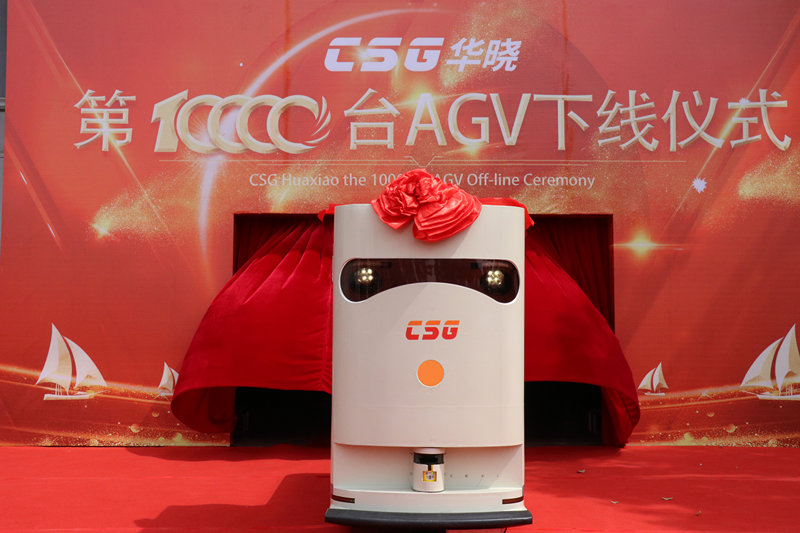 Picture: CSG Huaxiao's 10,000 AGV off-line ceremony site
Li Dawei, executive deputy general manager of CSG Huaxiao, proudly said: "The production volume of 10,000 AGVs reached in 10 years is not only in China, but also in the world. This is also an exciting feat, and CSG Huaxiao did it!"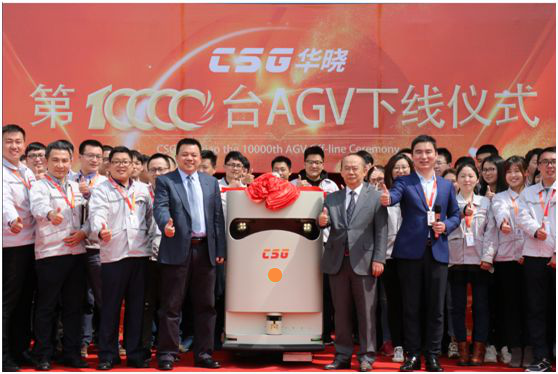 CSG Huaxiao was founded in 2003 and has a 16-year history. From the beginning of its establishment, the professional logistics container supply and logistics equipment company has developed into a prestigious manufacturer of intelligent logistics systems in the industry.
At present, CSG Huaxiao has reached cooperation with many customers in many industries such as automobiles, auto parts, lithium batteries, construction machinery, etc. Especially in the automotive industry, CSG Huaxiao provides high-quality products and services for most domestic auto companies.
The launch of the 10,000th AGV also marks the beginning of a new chapter for CSG Huaxiao!