CSG Huaxiao China "intelligent" manufacturing -- witness the launching ceremony of Proton CKD factory
---
Key words: CSG,Factory,Intelligent,Logistics,System,Components,Management,Workshop
On June 12, 2019, Miao Wei, Minister of Ministry of Industry and Information Technology, YB Tuan Eddin Syazlee Shith, Deputy Minister of Communications and Multimedia of Malaysia, Li Shufu, Chairman of Geely Holding Group, YBhg Dato'Mohd Zainal Shaari, Chairman of DRB-HICOM Group, Proton Motor Chairman YBhg Dato'Sri Syed Faisal and others witnessed the trial launch of Malaysia's first Internet SUV Proton X70 at the CKD factory in Tanjung Marin.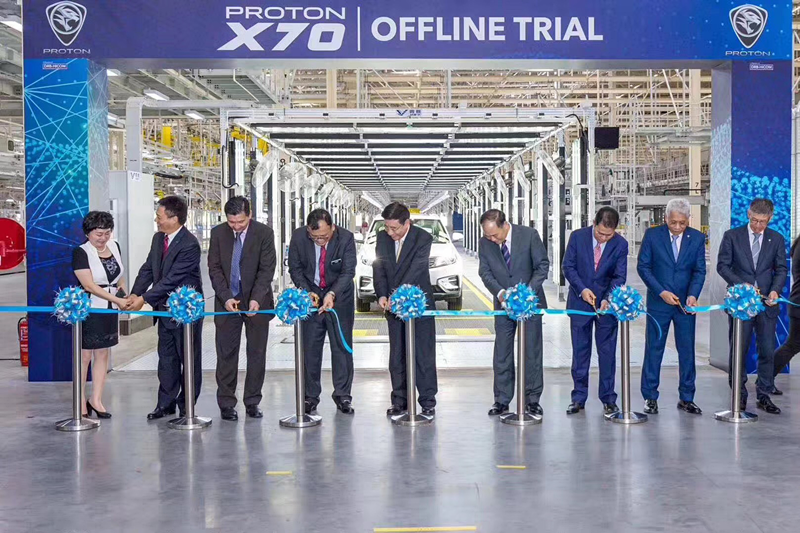 As an outstanding supplier of Proton, CSG Huaxiao was also invited to participate in the off-line ceremony. In the Proton Tanjung Marin plant, CSG Huaxiao provided the overall logistics solution in the plant to solve the complex logistics conditions of the workshop, the variety of production raw materials, the high labor cost of traditional warehousing and sorting operations, and the low management efficiency. In turn, assist Baoteng in intelligent transformation and upgrading, and build a smart factory.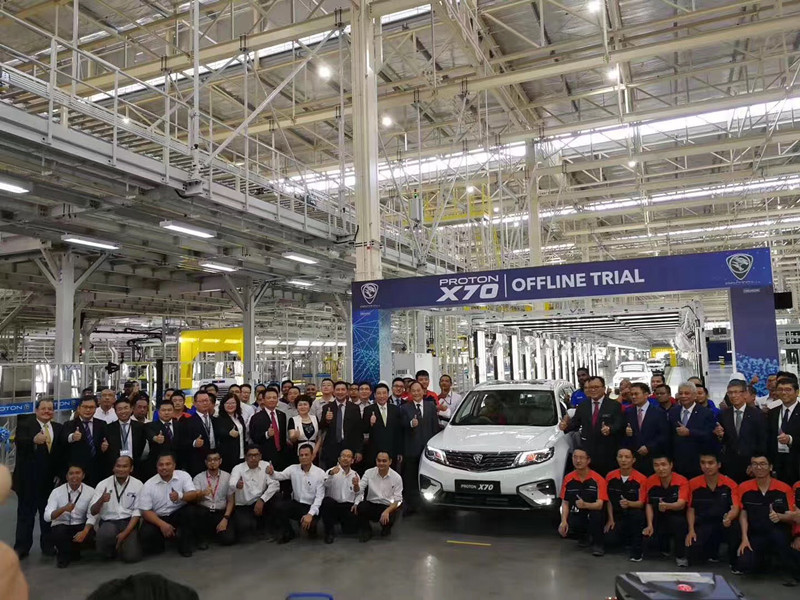 CSG Huaxiao went abroad to customize the overall logistics solution in the factory for Proton
In 2017, after Geely invested in Proton, it set up a joint venture plant with Proton-Tanjung Marin Plant, which is also known as "Proton Industrial City". The fully upgraded Tanjung Marin plant has a planned production capacity of 250,000 vehicles. Malaysia's largest modern, intelligent green factory with production capacity.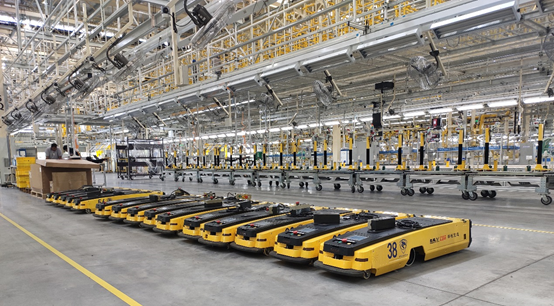 At the Proton Tanjung Marin plant, CSG Huaxiao tailored the overall logistics solution for Proton. Provide nearly 100 AGV full workshop logistics coverage, automatic loading and unloading mechanism for material trucks, error-proof picking system in parts area and supporting SPS material trucks, which are used in intelligent unmanned logistics transportation in workshops and flexible assembly lines.
Intelligent unmanned logistics transportation includes interior production 1, interior interior 2, door and other four production lines for unmanned material distribution, parts picking, and parts automatic on-line at hand. From the beginning of entering the workshop to the hand of the operator, it is completed by the CSG Huaxiao intelligent system.
Flexible assembly includes three flexible assembly lines such as front suspension assembly, FEM, instrument, etc. At the same time, it can realize the whole process of parts assembly, loading, assembly, and lowering, which truly achieves parts transportation flow, product assembly flow, and finished product. Offline assembly of "three streams in one" intelligent assembly.
In response to "Intelligent Manufacturing", CSG Huaxiao Intelligent System Helps Factory Intelligent Upgrade
The era of Industry 4.0 has come, and intelligent production is gradually popularized. Replacing traditional labor with machines is only the "first step" we take. On the basis of liberating our hands, letting factories automate and operate intelligently is a "smart factory "Is the real core. CSG Huaxiao is an intelligent logistics overall solution provider. In addition to providing customers with a complete set of hardware equipment, it can also customize an intelligent management system according to customer needs and the factory environment.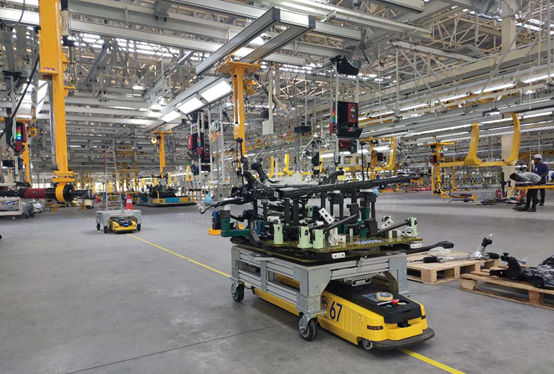 In the Proton project, facing the extremely complicated route planning requirements, CSG Huaxiao can dispatch task management, communication management, vehicle management and traffic management of nearly 100 AGVs in the workshop with only one set of control system to ensure the entire logistics system Complete set tasks in an orderly, quality and quantity manner.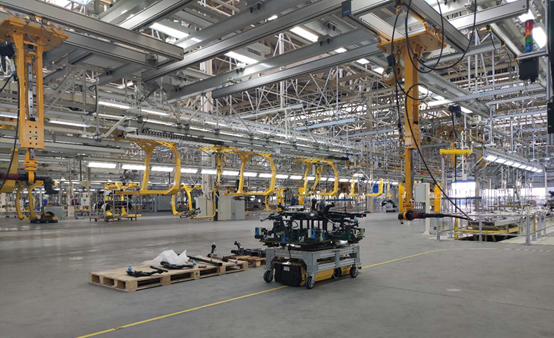 In addition to the management and control system, CSG Huaxiao's error-proof picking system in the parts area also allows operators to "have a lot of worry", realize the visualization of material data on the production site, improve the accuracy of production and processing and the timeliness of logistics supply The traceability function greatly improves production efficiency.
From the past to the future, CSG Huaxiao's overseas layout has never stopped
Since its establishment in 2003, CSG Huaxiao has a worldwide sales and service network and has established subsidiaries in Japan. Its products are exported to France, the United States, Mexico, Brazil, Japan, South Korea, Thailand, Malaysia, Russia and other countries.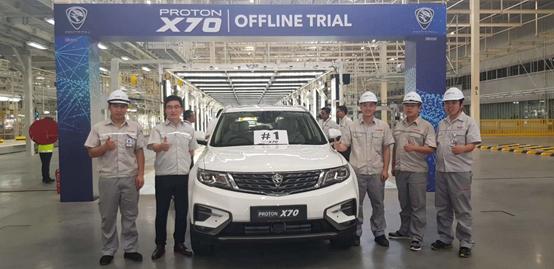 "Going out" has always been the key word for enterprises' overseas expansion in the process of my country's gradual reform and opening up, and CSG Huaxiao has followed the development of the times to improve the quality and level of "going out". The cooperation with Proton this time to jointly build an intelligent chemical plant is an important part of CSG Huaxiao's overseas deployment.
In the future, CSG Huaxiao will innovate models, broaden its path, continuously explore overseas markets, and play an increasingly important role in the process of globalization.